Digital Marketing Services for Non-Profits
Bluetrain offers a variety of digital marketing services to help your non-profit reach its goals. Content marketing, analytics, and search engine optimization (SEO) are more than just buzz words – they're powerful tools you can use to extend your reach and realize an even greater vision.
Below are the three key services Bluetrain has found most successful for non-profit marketing:
1. Online Strategy
Be confident that you're moving in the right direction.
Bluetrain can design a roadmap for your charity's digital marketing that will produce real results. Having a clear strategy will save time, reduce stress, and ensure the best possible allocation of your resources.
We take the time to get to know your organization and learn about your unique needs. After we gain an understanding of your goals and your audience, we'll develop an in-depth digital marketing strategy for you along with a corresponding editorial calendar.
2. Web Analytics
Feel satisfied knowing your work is making an impact.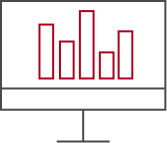 Bluetrain helps not-for-profits use analytics and the power of data to track results and achieve more with their efforts. We'll work with you to assess your reporting goals and find out who needs to know what, and when.
We'll set up your organization's web analytics to measure the most relevant actions; such as when a user clicks to donate, follows a link, downloads a file, or interacts with important elements of your website (i.e. like that video you poured your heart into).
3. Digital Advertising Management
Get the most value out of every dollar.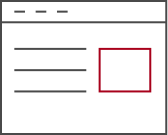 Bluetrain is a Premier Google Partner, which means we're specially trained to help you optimize your content for online services including mobile, display, and search-based advertising.
We can help you stretch your resources even further with special not-for-profit rates. Charities and non-profit organizations are eligible for discounts on any advertising that surpasses our base management fee. Plus, we can help you take advantage of the Google Ad Grants program – which can mean free advertising on Google for your non-profit!
Grants for Nonprofits
Did you know... Non profits and charities with can apply for a Google Ad Grant to receive the equivalent of $329 USD per day in advertising credit for Google Ads? That's more than $120,000 a year in advertising spend!
Google's Ad Grants for Non-Profits program has some strict performance requirements, luckily Bluetrain's specialists have the experience and ability to get the most out of this incredible grant opportunity. We'll help you maximize your credit to get more valuable exposure!

How We Helped UNICEF Canada receive over 6,000 donations in one month:
Haiti's Earthquake in 2010 shook the world, UNICEF Canada needed to promote their relief efforts and spread information quickly about how people could support victims of the earthquake.
As UNICEF Canada's online marketing partner, Bluetrain immediately set to work, creating targeted search and online display ads to generate support.
The impact was enormous. In the first three days following the earthquake, UNICEF.ca received 1,756% more visits than the normal daily average. Within a month of our campaign launch, UNICEF.ca received over 6,000 donations to help fund their life-saving work.
Thanks to Bluetrain, we at UNICEF Canada are confident that our online advertising strategy is being handled effectively and efficiently – supporting our goal to increase our funds to help the most vulnerable children in the hardest to reach places. Their timely execution of campaigns has been invaluable especially during international emergencies – when raising funds quickly to get supplies into the field is critical. Bluetrain has not only proven to be a results-driven manager of our online advertising but has become a true partner that sincerely cares about our organization and has surpassed our expectations with their ongoing support since 2010. We look forward to continuing our partnership and our mutual drive to raise more funds to save children's lives around the world.
Why Bluetrain?
Bluetrain is a tightly knit team of digital marketing experts based outside of Edmonton, Alberta, Canada. Since 2007, we've been providing digital marketing expertise for non-profit clients across Canada and the United States, including highly-recognized brands like UNICEF, the Stollery Children's Hospital Foundation, Sunnybrook Hospital Foundation, and UNHCR Canada, to name a few.
Bluetrain's mission is simple – use data-driven digital marketing to help non-profits continually grow online.
Non-Profit Marketing with Bluetrain
Our ability to deliver measurable results while providing outstanding personalized service for Non-Profits sets us apart from other agencies.
Let's talk about how Bluetrain could help your organization meet its mission.